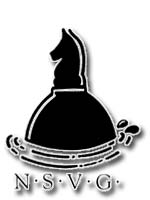 Nieuws van derden
Schaakproblemen
Fen-code omzetten
Toegankelijke schaakprogrammas
Inloggen
Onze webshop
Privacy reglement

06-11-2011 14-de schaakolympiade voor visueel beperkten
14th IBCA CHESS OLYMPIAD FOR THE BLIND AND VISUALLZ IMPAIRED 2012
( August 9th arrival to 20th departure 2012, Chennai, India)

Date: 1st November 2012
Circular Invitation

International Braille Chess Association (IBCA) www.ibca-info.org and All India Chess Federation For The Blind (AICFB) www.aicfb.in are glad to inform you that the 14th IBCA Chess Olympiad for the blind will take place in the hotel 'Le Royal Méridien' Chennai India from 9th to 20th August 2012. The hotel 'Le Royal Méridien' is one of the best five star deluxe hotel in Chennai, situated on 3.5 acres of exquisitely landscaped gardens, the architectural wonder of Le Royal Méridien Chennai inspires guests to explore the city's allegiance to ancient traditions, no matter how modernized it has become. Located between the international airport and the business district, Le Royal Méridien Chennai features meeting and banquet, space restaurants and bars, a state-of-the-art fitness centre, and a splendid outdoor swimming pool with whirlpool.
Once a tiny fishing village, Chennai (formerly Madras) is now a lively metropolis and the capital of the state of Tamil Nadu. Wonderful opportunity to experience the sights of Chennai, including the Marina Beach, temple architecture etc. Le Meridien Chennai is set amidst acres of landscaped gardens. For International guest who demand unparalleled luxury and convenience Le Royal Méridien Chennai is the perfect destination and we hope you will enjoy every bit of it.

Brief information of venue and facilities:
Venue: Le Royal Méridien, Chennai.
Category: 5 Star Deluxe .
Access: 5 km from Anna International Airport and 5 km from Kamaraj Domestic Airport.
Room Facilities: Centrally air-conditioned, Interactive TV, Room Safe, Tea/coffee maker, Multipurpose Gym, Swimming pool, Steam, Sauna & Jacuzzi at Le Mirage.
We invite all the member countries to take part in this prestigious event and make it a memorable one. We assure you best possible hospitality from our side to make your stay comfortable and joyful.

Tournament Information:
• Arrival on 9th August 2012; Departure on 20th August 2012.
• Pick-up and drop from International airport will be provided to all the participants who confirm the travel plan before 10th June 2012
• Excursion and IBCA congress are planned on 15th August
• We request all the member countries to bring at least 2 chess clocks.
• Confirmation to be send to President IBCA and Chairman Organizing committee (contact Details are given below)
• Any member country that needs a special invitation to obtain visa to get into India, please communicate to us.

Timelines:
Confirmation of participation 31st March 2012
Payment for accommodation 30th April 2012
Travel details 10th June 2012
Cost for accommodation with full board:
• 65 euros in a double room per person per day,
• 58 euros in a triple room per person per day.
• 85 euros in a single room per person per day.
? Please note, every participating country has to pay IBCA annual membership fee of 150 Euros.

Bank Details for payment:
The payments for the accommodation and full board must be transferred to the following bank account
Account name: All India Chess Federation for the Blind
Account Number: 415222082
Bank: Indian Bank.
Branch: Mumbai Fort branch
Swift Code: IDIBINBBBFT

? The deadline to make the money transfer will be 30th April 2012(at least 50%)

• The invitation to this tournament includes full board. Any arrival before the 9th August or departure after 20th August 2012 will have different rates. The phone, laundry and all the other expenses, which are not provided as per deal with hotel, will be considered as extras and must be paid by the participants as per usage of these added facilities.
• We request all the member countries to send the information about the payment of inscription and the number of participants & guides & others (if any), before 31st March 2012. We humbly request all the member countries to make the payment (at least 50%) in advance to confirm the hotel booking before 30th April 2012. For more details, please get in touch with Mr. Charudatta Jadhav chairman Organizing committee.
E-mail IDs: Charudatta.jadhav@tcs.com, aicfb.in@gmail.com
Cell: +91 9820226516
• We remind you that in order to participate in this World Championship, all the member countries should have paid the annual fee for the year 2012 and the previous years.

For a better organization, we request all the member countries to confirm their entry before 31st March 2012 to book the rooms well in advance. If delay in confirmation, we will not be in a position to assure confirm rooms booking that too in same rate. So please confirm your entry before due date and help us to serve you better. Also send the attached form duely filled along with your confirmation. You can send travel details little later but before 10th June 2012.


terug naar begin van de pagina
Terug naar de nieuwspagina
Einde pagina