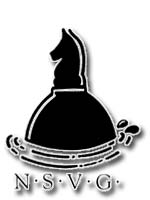 Nieuws van derden
Schaakproblemen
Fen-code omzetten
Toegankelijke schaakprogrammas
Inloggen
Onze webshop
Privacy reglement

22-11-2014 Uitnodiging voor het zeslandentoernooi 2015
Het toernooi wordt gehouden van 3-7 april 2015 in Frankrijk

22nd Six Nations Chess Tournament
for blind and visually impaired players

Organizer : ESMGO-ECHECS
http://orcherlatour.free.fr
M. VAUGEOIS Cyrille Tél : +33 6 62 06 50 18 mail : vaugeois.cyrille@wanadoo.fr

Our club is happy to organize this very nice tournament. It will take place at the same time as our traditional International Open called Trophée Claude Leroyer (a 7-rounds Swiss system 1h plus 30s per move Open).

Location of the competition : Complexe DOJO/Echecs, rue des sports 76700 Gonfreville l'Orcher, France
Gonfreville l'Orcher is located in Haute-Normandie, near Le Havre.
Access : By train : Paris - Le Havre connection (arrival at the Le Havre station)
By road : A13 and A29 highways.
By plane : Paris or Beauvais airports
We can organize transportations to pick up delegations at the Le Havre station
Venue :
Hôtel Campanile ** 100 metres away from the playing hall
Address : ZAC du camp Dolent 76700 GONFREVILLE L'ORCHER
Tél : +33 2 35 51 43 00 GPS :data GPS: 49.5107 N - 0.227889 W

Support of the delegations by the organizer
Full board and lodging for 6 people from friday evening to tuesday morning
6 rooms per delegation
Breakfast : buffet
Special tournament menu : starter, main and dessert*
*extra drinks at the expense of delegations

Rates for extra guests
Room : 34 € per night
Local tax : 1 € per day
Breakfast : 9,9 €
Special tournament menu : 10 € (other menus availale, between 15€ and 25€)

Obligations of the delegations :
- Pay the amount of 800 € (plus extra guests expenses if more than 6 people are coming) to the AEPA account before March 1st, 2015
IBAN : FR36 2004 1010 1000 7213 8N03 142
BIC : PSSTFRPPNCY
- Communicate the name of the persons constituting the delegation

Dates and tournament schedule :

Friday April 3, 2015 : 14h to 19h : arrival of delegations
19h30 to 21h : Opening ceremony, cocktail and buffet supper in the presence of elected officials and partners of the tournament
Saturday April 4, 2015 : 9h to 13h : Round 1
13h to 14h : lunch
14h30 to 18h30 : Round 2
19h to 20h : dinner
Sunday April 5, 2015 : 9h to 13h : Round 3
13h to 14h : lunch
14h30 to 18h30 : Visit of a Norman distillery (cider, calvados)
19h to 20h : dinner
Monday April 6, 2015 : 8h to 12h : Round 4
12h to 13h : lunch
13h30 to 17h30 : Round 5
17h30 to 19h : Closing ceremony
19h30 to 21h : Closing dinner
Tuesday April 7, 2015 : Departure of delegations


Arbiter : International Arbiter Anémone Kulczak (to be confirmed)
Time control ; 2h finish
Important : This event will count for the FIDE rating. All participants must have a FIDE ID. Players who do not have a FIDE ID must request one to their chess federation.
Games will be broadcasted live on the internet through DGT chessboards.

Prizes : every delegation member will be offered a souvenir from our region, and every team and player will get a prize.

Onderwerpen in de rubriek: Zeslanden schaaktoernooi

Klik op 1 van onderstaande onderwerpen
1970 hoe het zeslandentoernooi is begonnen
1970 zeslandentoernooien overzicht
1971 geschiedenis van het zeslandentoernooi
1983 Verslag
1985 verslag
1987 verslag
1989 verslag
1991 verslag
1993 verslag
1997 verslag
1999 verslag
2001 verslag
2003 verslag en partij
2005 verslag
2007 verslag
2009 verslag
2011 Uitnodiging
2011 Team voor zeslandentoernooi 2011
2011 verslag zeslandentoernooi
2011 Verslag Sergio in harrogate
2013 Uitslagen van het zeslanden toernooi 2013
2013 Partij harnandan maeckelbergh zeslandentoernooi 2013
2012 verslag 6-landentoernooi door jan boer
2015 Uitnodiging 22e toernooi
2015 Uitslagen
2015 verslag
Rubrieken in de hoofdrubriek Niet open schaaktoernooien voor vips
Klik op 1 van onderstaande rubrieken
Correspondentieschaak
Drielandenwedstrijden voor vips
Individueel Europees kampioenschap schaken voor vips
Ledenweekenden
Wedstrijden waaraan NSVG teams meededen
Schaakolympiade voor vips
Individueel wereldkampioenschap schaken voor vips
Zeslanden schaaktoernooi
Overzicht van hoofdrubrieken
Klik op 1 van onderstaande hoofdrubrieken om de rubrieken in die hoofdrubriek te zien:

Open schaaktoernooien voor vips
Niet ingedeelde rubrieken
Geschikt/aangepast schaakmateriaal, software, boeken
Niet open schaaktoernooien voor vips
Schaaktheorie: openingen en eindspelen
info over de NSVG
Alle rubrieken


terug naar begin van de pagina
Terug naar de nieuwspagina
Einde pagina